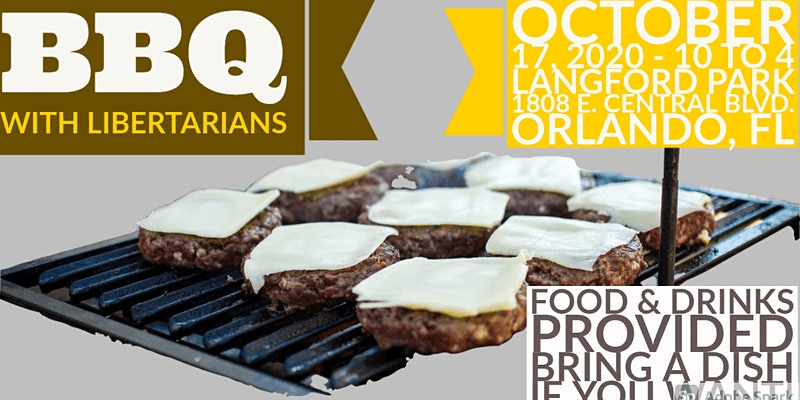 The Libertarian Party of Orange County is the official Orange County affiliate of the Libertarian Party of Florida, part of the third largest political party in the United States of America. There are over 2,100 registered Libertarian voters in Orange County. We advocate for individual liberty: free markets for free people.
You can now register to vote online at RegisterToVoteFlorida.gov – make sure to select "LPF" as your political party!
Our regular business meeting is the third Tuesday of each month at Orlando Brewing. ** Our regular meeting time has changed to 6PM.
IMPORTANT NOTICE – Our OCTOBER Business Meeting will be held at -6PM- on October 13th at Orlando Brewing.
Upcoming events
10/13/2020 – OCTOBER Business Meeting: Guest speaker topic: The Split Oak Forest Issue. Please follow link for agenda and meeting details.

10/14/2020 – Spike Cohen, Bus Tour 2.0: Lake Eola Park at 5:30pm: Please follow link to the Facebook event for details and RSVP.

10/17/2020 – BBQ with Libertarians: Please follow link to Eventbrite for details and RSVP.